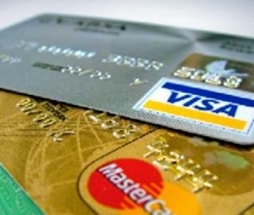 More service members and Veterans are drowning in debt than ever before. While the cornerstone of the American economic system is credit, it's true that credit cards are important for many people. However, if they are not understood, they could quite possibly overwhelm the average user. Too many people overlook the rules of having a credit card. One area that is often over looked is the minimum payment trap. This is something well worth understanding and how payments should be made or applied.
The minimum payment trap is intended to maximize the dollars you spend by stretching out payments made in return to the creditor. It's easy to make a minimum payment when you are strapped for cash anyway. While most will see it as a relief to make smaller payments, the system is designed to do more harm than good. Why would that be the case? Over time, the credit card company will make more of a return on the money they lend you, even if it is incremental.
With interest rates nearing 40% by some companies, assuming that your monthly minimum payment is around $30, you are almost paying 90% interest and next to no principle. Below you will see an example which provides detail of the minimum payment trap system. In other words, that monthly minimum payment isn't as much to help you as it is to help the credit card company get more money from you than you realize. If you have any extra money in your budget at the end of the month, forgoing a trip to the movies and paying a little extra on that credit card payment is a good idea (see the example below the Trap). It is not mandatory that you must pay more than the minimum, but it's in your best interest to do that.
MONTH

MINIMUM PAYMENT

INTEREST PAID

PRINCIPLE PAID

REMAINING BALLANCE

1 month

$20.00

$15.00

$5.00

$995.00

2

$19.90

$14.92

$4.98

$990.02

3

$19.80

$14.85

$4.95

$985.07

4

$19.70

$14.78

$4.92

$980.15

5

$19.60

$14.70

$4.90

$975.25

6 months

$19.50

$14.63

$4.87

$970.83

60


(A Car Loan Term)

$15.00

$11.10

$3.72

$740.13

100

$15.00

$8.03

$2.68

$528.59

144 months


(12 Years!)

$15.00

$1.59

$.53

$92.39
If you can pay more than the minimum payment on your credit card bills then you can save lots of money in interest. Here's an example: You owe $1,000 on a credit card that charges 18 percent interest and your minimum payment is the greater of 2% of the balance or $20 per month. If you make only the minimum payment of $20 (2% of $1,000 = $20), it will take you almost eight years to pay off the debt and your interest cost would be almost $1,900.
Let's take a look at how paying more than the minimum payment will save you money:
| ADD TO EACH PAYMENT | YOU'LL SAVE ABOUT | PAY OFF THE BILL IN |
| --- | --- | --- |
| $5 | $362 | 65 months |
| $15 | $547 | 41 months |
| $25 | $637 | 31 months |
| $50 | $728 | 20 months |